Ok, Tuan-Tuan dan Puan-Puan
Seperti yang saya janjikan,
Apa perlu kamu worang buat?.
korang cuma perlu pick/choose one Birthday Party Theme atau Idea for my kids birthday.
Dah choose tema birthday party, korang cari gambo untuk birthday party yang korang fikir sesuwai untuk anak aku.
Kemudian, korang ceritalah sikit apa perlu ada di birthday party tu dalam entry korang.
Contest "The Best Birthday Party Theme/Idea" For Netty's Kidz
Saya pilih Tema Candyland Birthday Party
yang perlu ada di birthday party anak-anak lelaki Notti Netti ialah;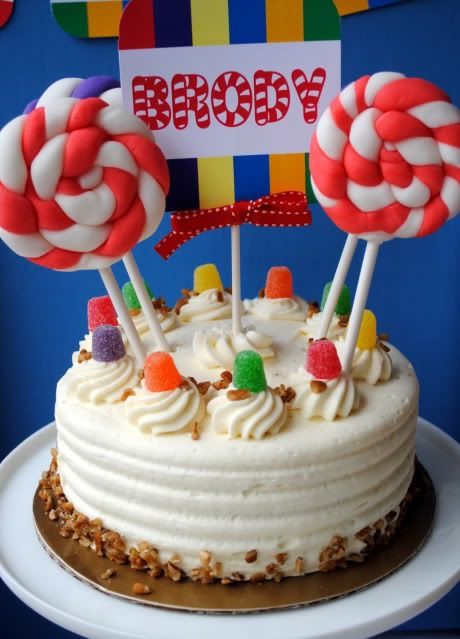 Ballons....,
type of menu,
bla..bla..bla...
bla...bla...
(Ke kreatifan anda diperlukan disini, lagi banyak gambar as rujukan lagi bagus)
haaaa itu jer..kan senang?
apa-apapun kreativiti tu penting......
syarta-syarat nak join?
senang jer....nak hadiah kena ada syaratkan?
*as usual korang kena follow aku..as aku akan follow korang balik
(pada yang belom aku follow)
*Copy Paste Logo Contest kat atas nun and tepek kat side bar korang and entry contest korang, link kan sekali kat blog aku.
*korang wajib tag dua (2) kawan blog anda untuk join sama contest ni. And she/he must know about it.
*jangan lupa link balik entry contest yang korang dah buat kat comment box aku ni. Kang meraba aku carik kang...susah wooooo.
*pemenang akan dipilih base pada sekretif mana korang bagi idea Birthday Party sebab idea korang tu la yang akan aku guna untuk sambut birthday party anak-anak aku
(imran & irfan) tak lama lagi.
haaaaaa tiba masanya aku umumkan hadiah pulak....
seperti aku canang-canangkan...
hadiah untuk the best birthday party idea/theme akan mendapat:
BeanBag Sigategi Junior
(untuk seorang pemenang yang aku choose idea dia)
AND.....
blogger yang mencadangkan idea/theme atau berusaha
mencadangkan pelbagai idea menarik
pada entry korang akan menerima hadiah misteri....
heheheheh
Tarikh Tutup?
Hari ini until 18 OKT 2011 (Selasa)
yer seminggu jer aku kasik, sebab tema birthday yang aku pilih tu nanti, aku nak customize buat itu ini begitu begini.......*_*
Maka....
Selain Tonjolkan dada, apa kata Tonjolkan kreativiti korang dalam contest aku ni
mana tau boleh menang!!!!
SELAMAT BERKRETIP........